Our Team
Our dedicated Team is made up of our Founder, a staff of one, our wonderful Patron, and a board of four Trustees who govern the charity.
Let Yourself Trust is the brain child of internationally-acclaimed singer-songwriter Martyn Joseph. Named after one of his recent songs, Let Yourself aims to benefit both global charities and grass roots local "people" projects in the UK.
Martyn is known not just for being an exceptional singer-songwriter delivering electrifying live performances, but also for his years of humanitarian work and patronage of agencies and charities throughout the world. Asked in an interview whether he considered himself primarily a musician or activist, Joseph replied, "I can't decide … I guess it's all part and parcel of the same thing for me."
Focusing his attention towards trade justice, third world debt cancellation and human rights, Joseph has been involved with Brazil's MST (Movimento dos Trabalhadores Sem Terra), Amnesty International, Christian Aid, Central America's Casa Alianza, Guatemala's children's village Project Somos, the Stephen Lewis Foundation, Jubilee 2000 and Advantage Africa. Martyn was awarded an Amnesty International accolade for his work with the Brazilian Landless Workers' Association Movement.
In May 2004, in the wake of the 2003 invasion of Iraq, Joseph released a five-track EP, The Great American Novel, with all proceeds designated to War Child. Later that year, Joseph was awarded Best Male Artist at the BBC Welsh Music Awards.
The launch of the Let Yourself Trust marks a desire in Martyn's career to delve even further into combining his stunning work on stage with his compassionate work in the world.
Founder of Public, a social design practice, committed to improving lives through design. Studied at Central St Martin's, & The Royal College of Art. Qualified in Product Design, Service Design, Human Rights & Corporate Social Responsibility. Involved in launching a skills centre for vulnerable women in Colombia (Un Solo Corazon) & working with ETC, an early intervention agency, developing the first secondary school in the Masai Mara. Headed up a social transformation project in a castle in Edinburgh (Carlowrie Castle) facilitating the disenfranchised back into society. Trustee at Each One Teach One, rapper's Plan B's intervention charity within London's Pupil Referral Units & Founder of InHouse Records, the worlds first Record Label in a prison.
Clare manages the Emily Harris Foundation, a charity established with her husband in 2008 in memory of their first daughter, who died at the age of 5 months, through which they support the neonatal unit at their local hospital. Alongside this, Clare has 3 more children who keep her busy, is a Steward at her church, and when she does have some spare time, enjoys reading, watching sport and taking part in local amateur dramatics! Clare is passionate about people's capacity for change and believes even small actions can make a big difference.
Roger is a retired Anglican Minister but is still involved in a variety of projects and interests. He worked in industry before being called into the Ministry. Because of being a leader of a large and very active church in the North of England he was able to contribute to various organisations world-wide involved in working for justice, improving education and basic facilities, emergency aid as well as in the area of Reconciliation. This involved supporting and financially providing for folk in those areas.
He and his wife continue to be actively involved with a local initiatives including amongst the homeless, street workers, offenders, runaways and the hungry. They also make themselves available for the mentoring of church leaders in the wider area. He is married to Ruth (see below) and has 2 children, Simon and Sarah. Roger combines a continuing involvement in parish and Diocese with walking the moors, birdwatching, gardening, supporting Bolton Wanderers and keeping the family labrador on the straight and narrow.
Justine Ferland is the Executive Director of Let Yourself Trust. She is responsible for overseeing the charity's management, including fundraising, donor communications, program growth and project management. She specializes in fundraising and has over a decade's experience in business development and organisational management.
Justine previously worked in the music industry for 7 years in the USA as Vice President of Ralph Jaccodine Management, a personal artist management company, as well as Black Wolf Records, an independent record label. She was involved with promoting, marketing and managing creative talent, helping to build their careers via realistic strategies for releases, tours, publishing, press and promotional campaigns, as well as running two highly successful fundraising campaigns and managing a staff of interns.
Justine has a B.A. in Psychology and a minor in Biology from the University of Maine in America, and attended Bates College on a full basketball scholarship. Post-graduation, she went on to work in a psychiatric hospital for two years. She is bilingual, a voracious reader on all mind-body subjects, and an avid runner, currently working on her fourteenth marathon.
Ruth trained to be a Primary School teacher then married Roger and partnered him in Parish Ministry. She has taught in a variety of schools and has considerable experience in multicultural situations. Her heart is for those on the edge of society as mentioned in Roger's info. Over the years she has been able to provide a safe place in their home for those needing time-out to heal up in an accepting atmosphere.
Her gifts in craft, art and music have been used widely including groups working with ethnic minorities. She has always tried to develop the gifts of others and to create an atmosphere where that can happen. She continues to enjoy art, music, photography, calligraphy and being a Grandma! In addition to watching BWFC she also enjoys 6 nations Rugby and English cricket! She carries a concern for the hurting and undervalued both home and away.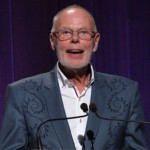 Described by 'Radio Times' as '…one of the greats of British contemporary music broadcasting' and '…an independent champion of great music' and by 'The Mail On Sunday' as 'A National treasure', Bob has been at the centre of the British music industry for more than forty years. In 2011 he was rewarded with an OBE in the Queens Honours list for his 'services to music broadcasting'.
Few people have broken as many bands into the mainstream consciousness as Bob Harris through his work on Radio 1, the legendary 'Old Grey Whistle Test' TV shows and his current programmes on Radio 2. He is passionate about music and his infectious enthusiasm permeates his work. Bobs guiding principle is the pursuit of excellence, and this is reflected in his broadcasting skills and his devotion to the best music.
He is a trusted guide and mentor to millions who have music at the centre of their lives. When Bob gives his support to an artist, people listen and his shows have become the Holy Grail for acts worldwide. His tireless promotion of new and cutting edge music is second to none.
In 2013 Bob was awarded the CMA International Country Broadcaster of the Year Award, and in 2011, Bob was honoured with an Americana Music Association of America Trailblazer Award, a U. K. Heritage Award, and a Mojo Medal, as well as receiving his OBE from Princess Anne at Windsor Castle in October 2011.
Bob and his wife Trudie run their own independent radio and television production house – The Whispering Bob Broadcasting Company. Since it was founded in 2005, WBBC has made television music specials for Sky Arts, and Sony-winning radio documentaries and major music specials for BBC Radio 2, including the award-winning 'Sandy Denny Story' and the 16-part 'OGWT 40' series. An album of tracks compiled by Bob to accompany the series topped the UK compilation charts in the summer of 2011.
Bob co-founded 'Time Out' magazine, has written books, newspaper articles and magazine columns. He has produced records, done 48-gig rock tours and interviewed a President. He has voiced television and radio documentaries, major advertising campaigns (including the Beatles USA campaign for 'Anthology 3') and appeared in movies. He has been given a Fellowship by the University of Northampton and was the penultimate subject of 'This Is Your Life'.